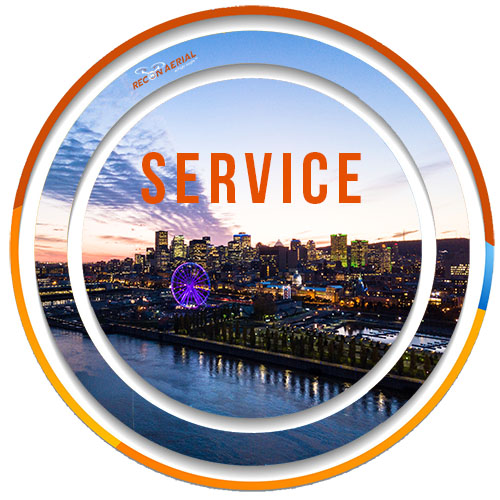 Are you trying to find an excellent Drones Montreal Company to capture high-quality footage for your project in Montreal, Quebec? If so you are on the correct page! Recon Aerial is your Montreal Canada drone service provider, you should contact for your next set of drone photos or video projects.
At Recon Aerial, we respond promptly and effectively – in fact, we exceed expectations. As one of the well-established UAV companies in Quebec, we routinely fly UAVs over Montreal and we finish drone flight operations within just a week's time. Often, our customers receive their drone video footage and/or photos the day after through courier or transfer.
We take drone pictures either 16:9, 4:3, or 3:2 in raw style to boost editing chances.
We usually take video footage in 4k except when the project asks for less. At 24-60 frames per second, we can deliver cutting-edge output quality.
Drone videos and photos executed by Recon Aerial have several usages. For example, you can insert them in PowerPoint presentations, brochures, promotional videos, project development briefs and videos, property development videos, internal pitch decks, confidential information memos, social media posts, websites, and pretty much wherever you require aerial data, photos or videos. We are among the drones companies in Quebec Canada that maintain the reputation to deliver!